HypotMAX® 7710
12 kV @ 10 mA DC Hipot Tester, CE listed
---
The 7710 is part of the HypotMAX® Series, the automated line of High Voltage Withstand Testers designed to meet the demanding requirements of high voltage applications. If your application requires a high voltage DC Hipot test, the 7710 High Voltage Hipot Tester is sure to satisfy all of your Hipot testing needs.
Weight: 63.1lbs (28.6 kg)
DC Hipot
Voltage Output = 0.00-12.00kVDC
Leakage Current Limits = 0.0µA-10.00mA
DC Ripple ≤5% Ripple RMS at 12kVDC @ 9999uA, Resistive Load
Enhance Your Safety Testing
Applications Consulting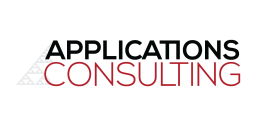 Digital, On-Site and Validation Consulting Options
---
With Applications consulting we can help you ensure your company is meeting industry standard testing requirements while minimizing risks for your employees in the lab and on the production line. Our applications engineers will help you in your electrical safety testing. With our customized approach, we'll ensure that your safe workstation conforms to OSHA requirements, educate your operators and work with you to validate your test system.
View Details