If you are in need of the MIMIC HU3 Command Set Option please request a quote.
Ground Bond
Output Voltage = 3.00-8.00V
Output Current = 1.00-40.00A
Resistance Range = 0-600mΩ
HYAMP Instrument
Interlock Connector Male
Input Power Cable USA
40 Amp High Current Lead 5 FT
40 Amp High Current Return Lead 5 FT
Fuse
Enhance Your Safety Testing
Applications Consulting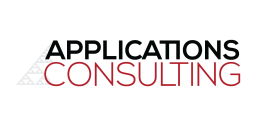 Digital, On-Site and Validation Consulting Options
---
With Applications consulting we can help you ensure your company is meeting industry standard testing requirements while minimizing risks for your employees in the lab and on the production line. Our applications engineers will help you in your electrical safety testing. With our customized approach, we'll ensure that your safe workstation conforms to OSHA requirements, educate your operators and work with you to validate your test system.
View Details