Model SC6540
Modular Scanning Matrix, CE Listed
---
The SC6540 Modular Multiplexer provides manufacturers with a huge productivity boost for electrical safety compliance testing. With up to 16 independent high voltage or high current channels in a convenient 2U design, the SC6540 Multiplexer (MUX) can be customized in 10 different configurations for multi-point Hipot, Ground Bond, Insulation Resistance, and Leakage Current testing. CE Listed
Safety Features: Safety Interlock, SmartGFI®
Productivity: Interconnection
Warranty: 5 Year Warranty
Dimensions (W x H x D): 16.93" x 5.24" x 11.81" (430 x 133 x 300 mm)
Weight: 26.45 lbs (12 kg)
High Voltage
High Current
8 Channel
Input (Main only): 115 VAC (± 10%), 50/60 Hz, single phase 230 VAC (± 10%), 50/60 Hz, single phase User selectable
Fuse (Main only): 250 V/2 A/fast-blow
PC Control (Main only): Standard: USB, RS-232 Optional: Ethernet, GPIB
Multiplexer Control Main: One Multiplexer bus output controls, up to 4 additional secondaries Secondary: One output and one input
Maximum HV Rating: 5 kV AC and DC
Maximum HC Rating: 40 A
SC6540 MAIN
SC6540 Scanner
Line Cord
Fuse (2A, 20mm, Fast-Blow)
USB Cable AB-Type 1.8m
Bracket Rack Mount 2U (Qty 2)
Handle Rack Mount 2U (Qty 2)
Screw M4 x 12mm FHMS (Qty 4)
SC6540 SECONDARY
SC6540 Scanner
25-Pin Scanner Bus Cable
High Voltage Interconnect
Bracket Rack Mount 2U (Qty 2)
Handle Rack Mount 2U (Qty 2)
Screw M4 x 12mm FHMS (Qty 4)
Enhance Your Safety Testing
Applications Consulting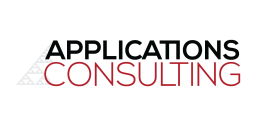 Digital, On-Site and Validation Consulting Options
---
With Applications consulting we can help you ensure your company is meeting industry standard testing requirements while minimizing risks for your employees in the lab and on the production line. Our applications engineers will help you in your electrical safety testing. With our customized approach, we'll ensure that your safe workstation conforms to OSHA requirements, educate your operators and work with you to validate your test system.
View Details
WithStand®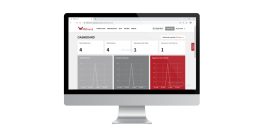 Remote cloud storage of tests and data Software as a Service (SaaS) platform
---
With our new software as a service platform, Withstand, you can easily record, track, and store your data. Withstand is a cloud-based software and storage platform with a PC interface. Efficiently set-up and run tests from your Hypot®, HypotULTRA®, OMNIA® II, HypotMAX®, 620L and SC6540 Multiplexers. Cloud storage ensures that your tests and data will never be lost or altered - all information is stored immediately to the cloud for access at any time.
View Details